Announcing the latest AWS Heroes – June 2023
AWS Heroes dedicate their time to help others build better and faster on AWS. Heroes support and give back to the community in a variety of ways: contributing to open source projects, organizing AWS Community Days, speaking at conferences, leading workshops, mentoring builders, hosting meetups, and much more.
Please welcome and say hello to our newest AWS Heroes!
AJ Stuyvenberg – Boston, USA
Serverless Hero AJ Stuyvenberg is a Staff Engineer at Datadog, and has been a member of the serverless community since early 2017. His work focuses on serverless and distributed system observability. AJ is an open source author and maintains several projects, which improve the serverless developer experience. He has also spoken at multiple conferences, including AWS re:Invent and AWS Summits, and frequently writes about serverless topics on his blog.
Danielle Heberling – Hillsboro, USA
Serverless Hero Danielle Heberling is a software engineer with a background that includes being a musician, teaching at a K-8 public school, and working in technical support. She's passionate about building things that make the world a better place, whether that be through social change or a good laugh. When she's not coding or talking about serverless, you can often find her reaching back to her teaching roots by mentoring folks from underrepresented groups that would like to make a career switch into tech.
Dominik Grzywaczewski – Lublin, Poland
Community Hero Dominik Grzywaczewski is a Senior Cloud Site Reliability Engineer at Chaos Gears with more than 15 years of experience in IT. His primary objective is to assist companies in gaining a deeper understanding of Cloud Computing technologies, and effectively leveraging them to drive faster and more secure innovation. Dominik shares his passion by organizing technical meetups and workshops, and consistently collaborates with AWS community members. He also founded the AWS User Group in Lublin (Poland) and co-organizes the AWS Community Day conference in Warsaw (Poland).
Johannes Koch – Hessen, Germany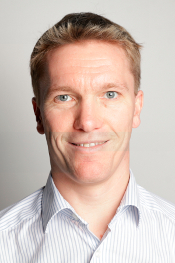 DevTools Hero Johannes Koch is a Sr. DevOps Engineer, Developer Experience, GTS at FICO where he contributes to the FICO®️ Platform. He shares his best practices related to Continuous Integration and Continuous Deployment (CI/CD) on his YouTube channel: cicdonaws. Johannes also founded the AWS User Group Bergstrasse, helped to start the AWS Community DACH Förderverein, and is part of the team that organizes the AWS Community Day in the DACH region.
Michael Walmsley – Melbourne, Australia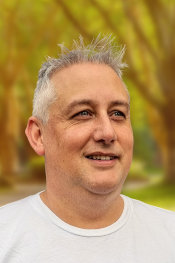 Serverless Hero Michael Walmsley is a Lead Technology Architect in the myWizard®️ Automation Group at Accenture, where he is focused on building event-driven products in the cloud. He is excited by the AWS Lambda Powertools open-source projects, and has been using and actively contributing to them since 2020. Michael is also a passionate AWS community member in Australia, supporting local meetups and conferences. He helps organize and run the AWS Programming and Tools Meetup in Melbourne, which focuses on running monthly hands-on training workshops that are open to everyone.
Mikey Fan – Beijing, China
Community Hero Mikey Fan is a Cloud-native Application Architect and SDN Developer. Since 2020, he has been actively exploring how to build innovative applications based on AWS EKS, Private 5G, and SD-WAN technology, and then applying them to 5G Edge Computing scenarios. Mikey is also a cloud-computing technology evangelist and an open-source enthusiast. He enjoys contributing code to open-source projects, such as Kubernetes and Tungsten Fabric, and he likes to demo how these open-source technologies can be combined with AWS cloud computing to create greater value.
Ran Isenberg – Kfar Saba, Israel
Serverless Hero Ran Isenberg is a principal software architect at CyberArk, where he designs and builds serverless services. He is passionate about CI/CD and AWS CDK, and has contributed several utilities to the AWS Lambda Powertools open-source project. Ran also maintains numerous serverless related open-source projects on his GitHub account, such as the AWS Lambda cookbook – a serverless service template that gets you started in the serverless world with all of the best practices in seconds.
Sabiha Ali – Dubai, United Arab Emirates
Community Hero Sabiha Ali is a Solutions Architect at ScaleCapacity. She specializes in Amazon Connect, architecting resilient and secure systems in the cloud. As an Amazon Connect Ambassador, she helps businesses enhance their customer experiences. Her unwavering passion for learning has earned her numerous AWS certifications (9X), solidifying her expertise in the field. She became an AWS User Group Leader in Dubai after starting out as an active AWS Community Builder. Sabiha is also committed to empowering women in the tech industry, making her a valued professional and an advocate for change.
Tomasz Dudek – Wroclaw, Poland
Machine Learning Hero Tomasz Dudek works as a Data & AI Team Lead and a Solutions Architect at Chaos Gears. He guides customers on how leveraging machine learning powered solutions can help their businesses thrive. He also designs AWS architectures and manages a data-focused team. Additionally, Tomasz co-organizes the AWS Community Day Poland, and as well as hosts the AWS User Group in his hometown Wroclaw. He often conducts workshops, such as SageMaker Immersion Days, speaks at conferences, and shares his knowledge in the form of short posts on LinkedIn, and longer ones on his blog, 'MLOps and how you tame it.'
Wojciech Dąbrowski – Katowice, Poland
Community Hero Wojciech Dąbrowski is Head of Cloud Architecture at DTiQ, where he leads the team responsible for the architecture of cloud solutions and the cloud adaptation strategy in the organization. He has been an AWS User Group Silesia leader since 2019, and has managed to organize multiple online and offline meetups. In addition, Wojciech leads workshops and presents cloud computing and software engineering topics at various events.
Learn More
If you'd like to learn more about the new Heroes or connect with a Hero near you, please visit the AWS Heroes website or browse the AWS Heroes Content Library.
— Taylor
Source: AWS News