AWS DeepRacer – Go Hands-On with Reinforcement Learning at re:Invent
Reinforcement Learning is a type of machine learning that works when an "agent" is allowed to act on a trial-and-error basis within an interactive environment, using feedback from those actions to learn over time in order to reach a predetermined goal or to maximize some type of score or reward. This stands in contrast to other forms of machine learning such as Supervised Learning, where a set of facts (ground truths) are used to train a model so that it can make inferences.
We want you to get some hands-on experience with Reinforcement Learning at AWS re:Invent and I would like to tell you all about it today. This combination of hardware and software will help you get things (literally) moving!
AWS DeepRacer
Let's talk about the hardware and software first. AWS DeepRacer is a 1/18th scale radio-controlled, four-wheel drive car: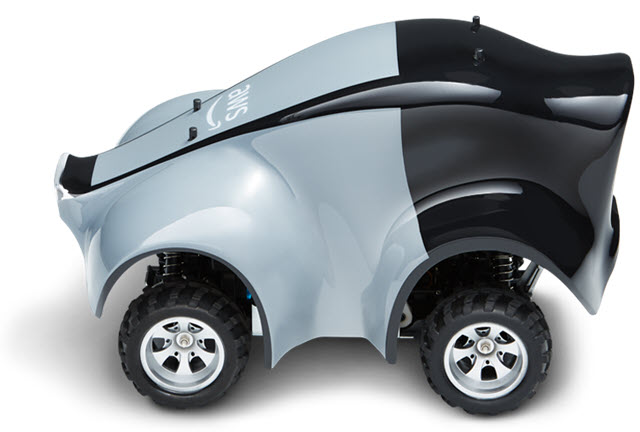 There's an Intel Atom® processor onboard, a 4 megapixel camera with 1080p resolution, fast (802.11ac) WiFi, multiple USB ports, and enough battery power to last for about 2 hours. The Atom processor runs Ubuntu 16.04 LTS, ROS (Robot Operating System), and the Intel OpenVino

computer vision toolkit.
AWS DeepRacer includes a fully-configured cloud environment that you can use to train your Reinforcement Learning models. It takes advantage of the new Reinforcement Learning feature in Amazon SageMaker and also includes a 3D simulation environment powered by AWS RoboMaker. You can train an autonomous driving model against a collection of predefined race tracks included with the simulator and then evaluate them virtually or download them to a AWS DeepRacer car and verify performance in the real world.
Reinforcement Learning is one of the technologies that are used to make self-driving cars a reality; the AWS DeepRacer is the perfect vehicle (so to speak) for you to go hands-on and learn all about it. We're ramping up volume production and you will be able to buy one of your very own very soon.
You can pre-order your very own AWS DeepRacer today and sign up to be part of the preview at aws.amazon.com/deepracer.
AWS DeepRacer & Reinforcement Learning at re:Invent
My colleagues have created an incredible program that will get you started with AWS DeepRacer and Reinforcement Learning!
re:Invent attendees can attend a workshop that will teach you the fundamentals of Reinforcement Learning and then show you how to create, train, and tweak an autonomous driving model for an AWS DeepRacer. You'll create, train, and refine your model on an online simulator and then load it into a genuine AWS DeepRacer for a spin around one of our test tracks. Your goal: Get your AWS DeepRacer around the track as quickly and accurately as possible. There will be a competition every hour, with the chance to win AWS DeepRacers and AWS credits.
Start Your Engines
If you're here at re:Invent consider yourselves under starters' orders, because the very first AWS DeepRacer League will take place over the next 24 hours in the AWS DeepRacer workshops and at the MGM Speedway. You will use Amazon SageMaker, AWS RoboMaker, and other AWS services while you learn about Reinforcement Learning. There are 6 main tracks (and a pit area for each), a hacker garage, 2 extra tracks that you can use for training and experimentation, and a DJ to keep you revved up.
From 11:30 AM to 10 PM today (November 28th) every lap time will be entered onto the Speedway Leaderboard. The top 3 developers with the fastest times over the course of the day's racing will advance to the 2018 grand finale where they will compete to become the AWS DeepRacer 2018 Champion.
The final race will take place on the AWS re:Invent International Speedway at 8 AM on Thursday, just before Werner's keynote. You will get to race, learn, win prizes, and collect some swag!
AWS DeepRacer League
We want to make sure that developers all over the world have the same opportunity to get involved with AWS DeepRacer as re:Invent attendees. To that end I am excited to announce the AWS DeepRacer League – the world's first global autonomous racing league, open to anyone. In 2019 there will be a series of live racing events at AWS Global Summits around the world, and we'll also have virtual events and tournaments throughout the year. Winners and top scorers will advance to the AWS DeepRacer 2019 Championship Cup at re:invent 2019. I'll have more detail on that soon, or you can check the AWS DeepRacer site for the latest updates.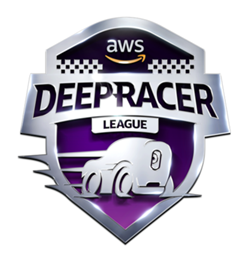 I'll have more details soon, so stay tuned and happy racing!
— Jeff;

Source: AWS News