AWS DeepRacer Update – New Features & New Racing Opportunities
I first wrote about AWS DeepRacer at this time last year, and described it as an opportunity for you to get some hands-on experience with Reinforcement Learning (RL). Along with the rest of the AWS team, I believe that you should always be improving your existing skills and building new ones.
We launched the AWS DeepRacer car and the AWS DeepRacer League so that you could have the opportunity to get experience and new skills in a fun, competitive environment. In less than a year, tens of thousands of developers have participated in hands-on and virtual races located all over the world. Their enthusiasm and energy have been inspiring, as has been the creativity. Earlier this month, Jungyoul Yu, a leader of AWS Korea Usergroup wrote about his DeepRacer Lap Timer (be sure to check out all of his videos and his code). The DeepRacer Slack Community has over 1000 racers, thanks to the efforts of AWS ML Hero Lyndon Leggate. Another AWS Community Hero, Cyrus Wong, runs the AWS DeepRacer Community Blog.
All of this enthusiasm and energy has spread to our partners and enterprise customers as well. APN Premier Partner Accenture has created one of the World's Largest Private DeepRacer Leagues, spanning 30 global locations and 17 countries. We have seen that DeepRacer has sparked interest in machine learning from our enterprise customers, and has inspired them to start multiple production-grade ML projects.
Today I would like to tell you about the three ways that we are growing the DeepRacer program. We are adding more chances to compete at AWS events & at your own events, more chances to win, with new races including head-to-head multi-car competitions, and an upgraded DeepRacer car with new sensing capabilities.
Announcing AWS DeepRacer Evo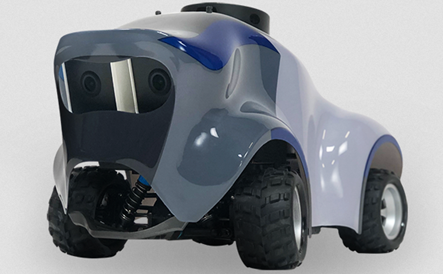 We are working to make the AWS DeepRacer car even more perceptive and powerful. The upcoming AWS DeepRacer Evo car will include a stereo camera and a Light Detection and Ranging (LIDAR) sensor. The added sensors will enable DeepRacer Evo to skillfully detect and respond to obstacles, including other DeepRacers. This will help you to learn even more about the exciting field of reinforcement learning, which is ideal for use in autonomous driving.
The new sensors will be available soon in virtual form for use in the new My Garage section of the DeepRacer Console. I'll have more info about our production plans for AWS DeepRacer Evo, including a sensor upgrade kit for your existing DeepRacer car, in early 2020.
If you would like to be notified when the DeepRacer Evo car is available for purchase, sign up here.
New Racing Challenges & Opportunities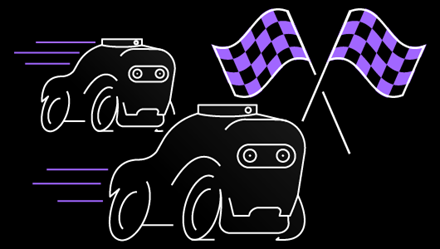 We are expanding the DeepRacer League in 2020. We're adding 8 additional races in 5 countries as part of an expanded AWS Summit presence, and 18 additional virtual races. There will also be a track (and a race) at re:MARS 2020. As a result, you now have 30 opportunities to join us for an in-person AWS DeepRacer League Summit race, along with 24 Virtual Circuit races that you can join from anywhere in the world.
In addition to the existing time trial race, we are adding two new race types to give you some new RL challenges, and to give you the opportunity to experiment with different sensors:
Object Detection & Avoidance – Use the sensors to detect and (hopefully) avoid obstacles.
Head-to-Head Racing – Race against another DeepRacer that is on the same track. Do your best to avoid it while still turning in the best lap time.
Both of these new challenges will require you to construct really good reward functions and to carefully tune your hyperparameters! You will be able to create a customized sensor configuration in the new online Garage: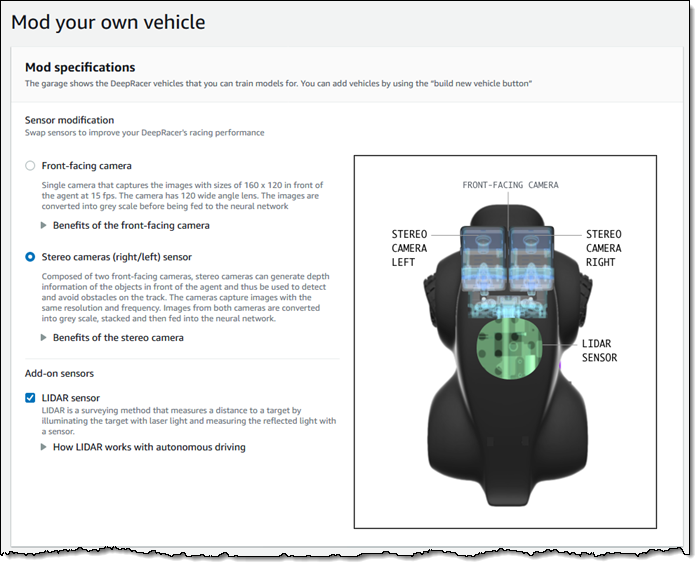 You will also have the ability to choose your own neural network topology: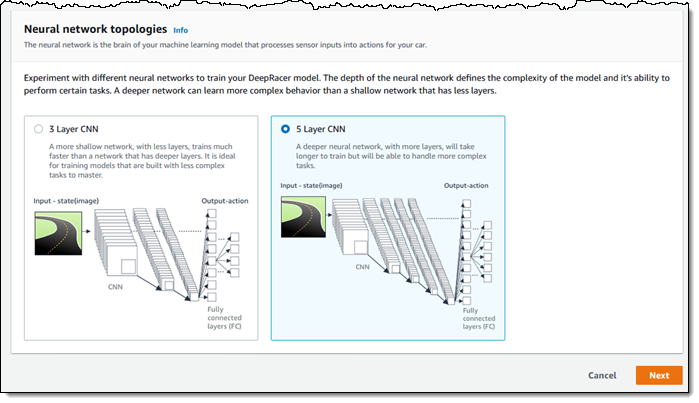 Create Your Own Races
We are going to give you the ability to create your own virtual Community Races in the console. You will be able to organize competitions (and track progress) within your company, tech community, neighborhood, or friend list: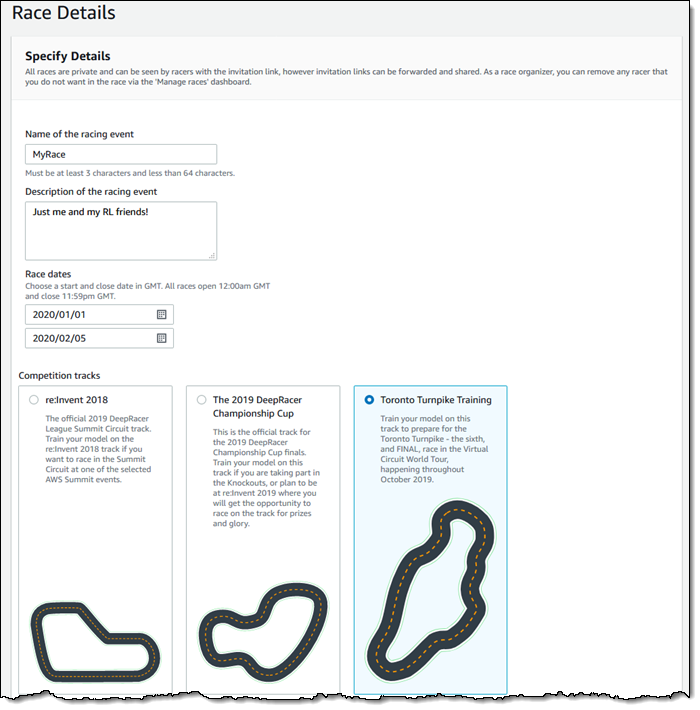 AWS DeepRacer at re:Invent
As I write this, the top 64 racers are preparing for the 2019 Championship Cup Knockouts that will take place at re:Invent 2019. Over 650 racers prepared for this race by building & training their models on the Championship Cup Warm-Up, with lap times as low as 5.35 seconds.
If you are planning to attend re:Invent, there's a lot of DeepRacer action in the works. Here's an overview:
DeepRacer League – The 22nd and final qualifying race will take place on December 2nd at the Quad in Aria.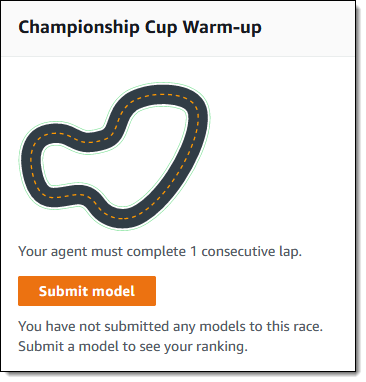 DeepRacer Championship Cup at the MGM Grand Garden Arena – Six tracks will be open from Tuesday through Thursday, with time for open-play racing and opportunities for you to get hands-on time with an AWS DeepRacer Evo. The 64 fastest racers from around the world will compete and the fastest 3 will proceed to the on-stage finals at 8 AM on December 5th, before Werner's keynote. The winner will get to lift the Championship Cup.
DeepRacer Expert Bootcamp – A joint effort by the AWS DeepRacer Community and AWS, this event is for developers who are serious about competing in the upcoming 2020 league.
DeepRacer Workshops – We will be hosting ten introductory workshops and one Under the Hood deep dive.
For more information on all of these events, take a look at the DeepRacer Events at re:Invent page!
AWS DeepRacer in 2020
We have a lot of exciting events planned for 2020, and I'll share more information as soon as it becomes available. The AWS DeepRacer League will start in March 2020, and will include new tracks and other challenges designed to test your skills.
— Jeff;

Source: AWS News