New – AWS Well-Architected Tool – Review Workloads Against Best Practices
Back in 2015 we launched the AWS Well-Architected Framework and I asked Are You Well-Architected? The framework includes five pillars that encapsulate a set of core strategies and best practices for architecting systems in the cloud:

Operational Excellence – Running and managing systems to deliver business value.
Security – Protecting information and systems.
Reliability – Preventing and quickly recovering from failures.
Performance Efficiency – Using IT and compute resources efficiently.
Cost Optimization – Avoiding un-needed costs.
I think of it as a way to make sure that you are using the cloud right, and that you are using it well.
AWS Solutions Architects (SA) work with our customers to perform thousands of Well-Architected reviews every year! Even at that pace, the demand for reviews always seems to be a bit higher than our supply of SAs. Our customers tell us that the reviews are of great value and use the results to improve their use of AWS over time.
New AWS Well-Architected Tool
In order to make the Well-Architected reviews open to every AWS customer, we are introducing the AWS Well-Architected Tool. This is a self-service tool that is designed to help architects and their managers to review AWS workloads at any time, without the need for an AWS Solutions Architect.
The AWS Well-Architected Tool helps you to define your workload, answer questions designed to review the workload against the best practices specified by the five pillars, and to walk away with a plan that will help you to do even better over time. The review process includes educational content that focuses on the most current set of AWS best practices.
Let's take a quick tour…
AWS Well-Architected Tool in Action
I open the AWS Well-Architected Tool Console and click Define workload to get started: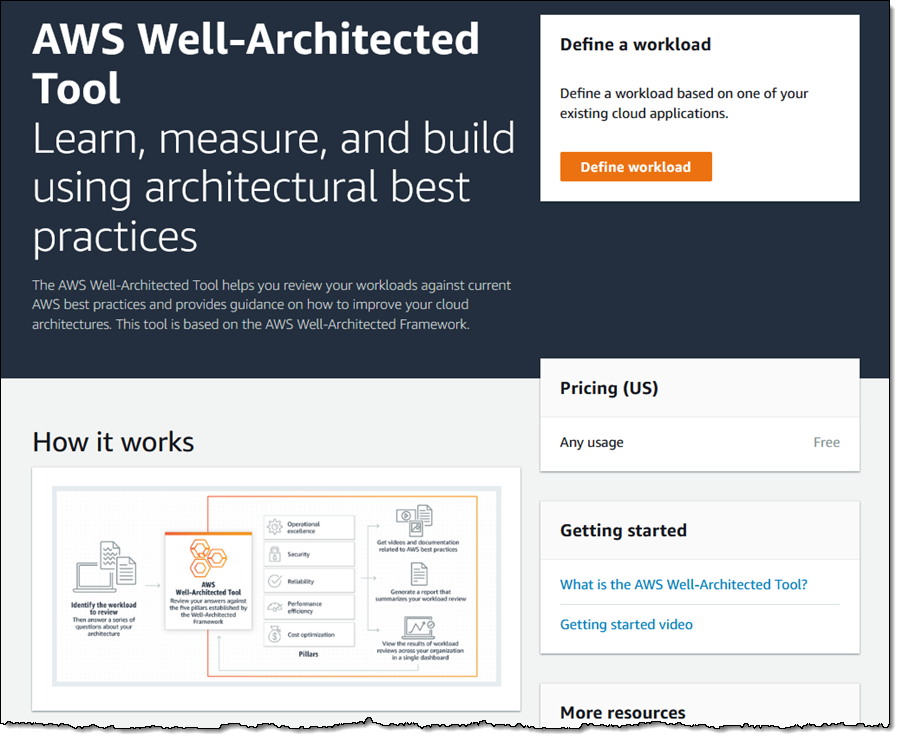 I begin by naming and defining my workload. I choose an industry type and an industry, list the regions where I operate, indicate if this is a pre-production or production workload, and optionally enter a list of AWS account IDs to define the span of the workload. Then I click Define workload to move ahead: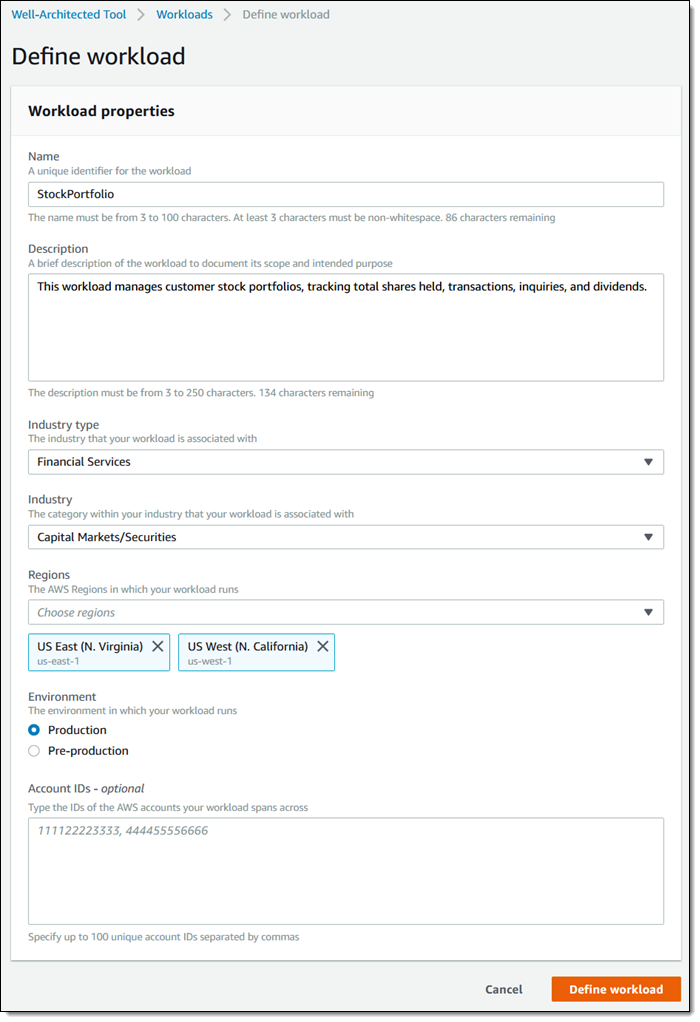 I am ready to get started, so I click Start review: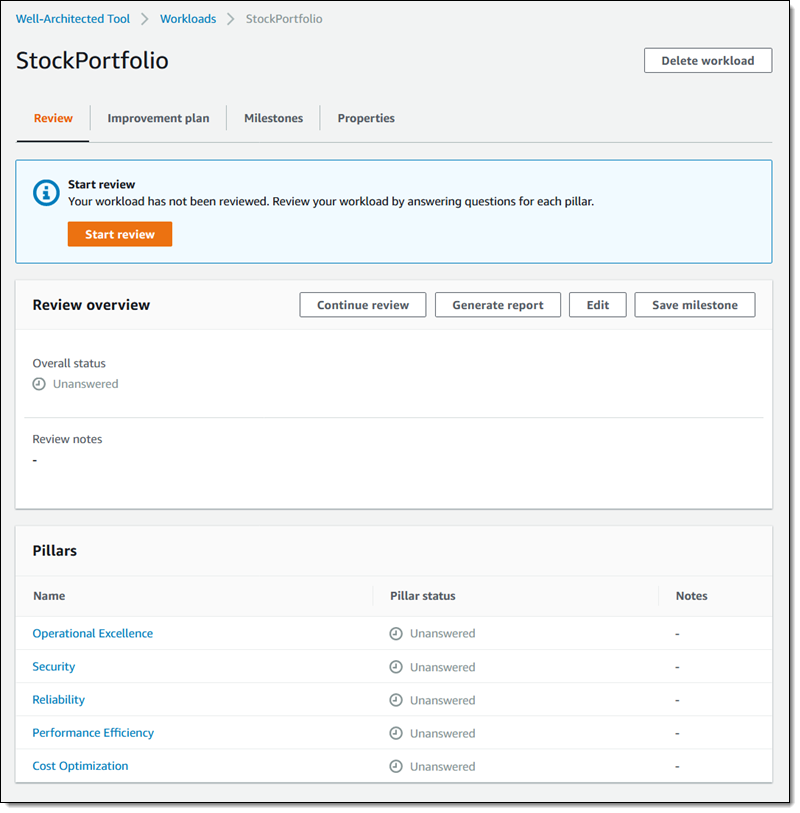 The first pillar is Operational Excellence. There are nine questions, each with multiple-choice answers. Helpful resources are displayed on the side: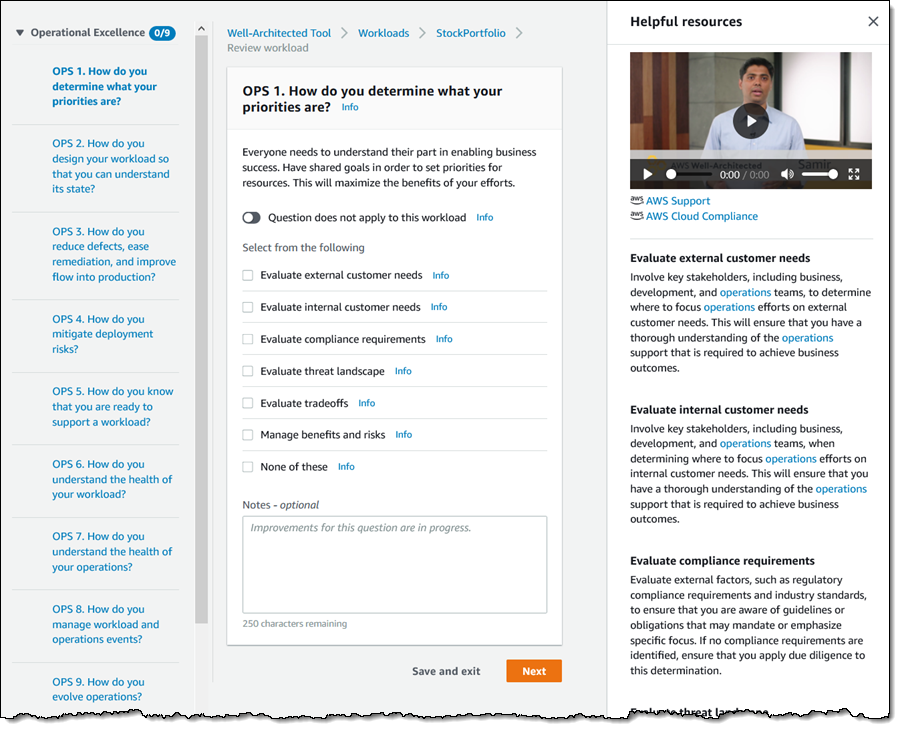 I can go through the pillars and questions in order, save and exit, and so forth. After I complete my review, I can consult the improvement plan for my workload: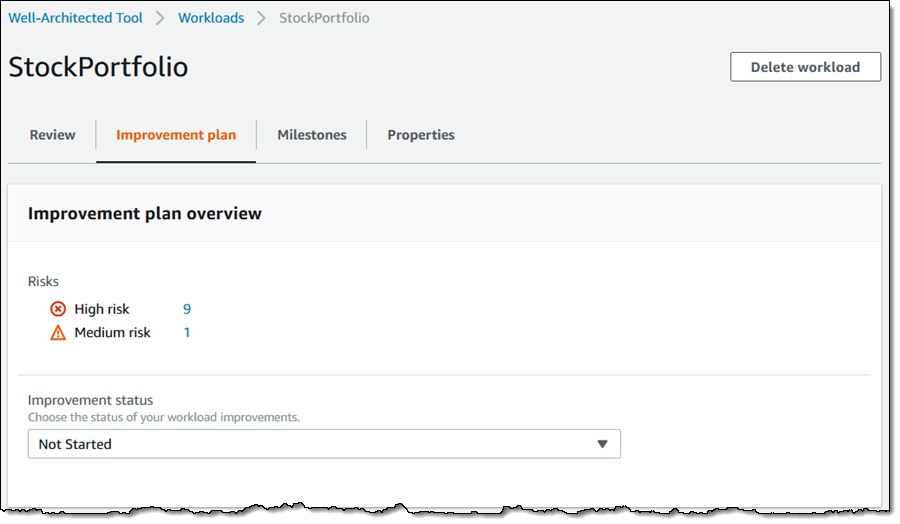 I can generate a detailed PDF report that summarizes my answers: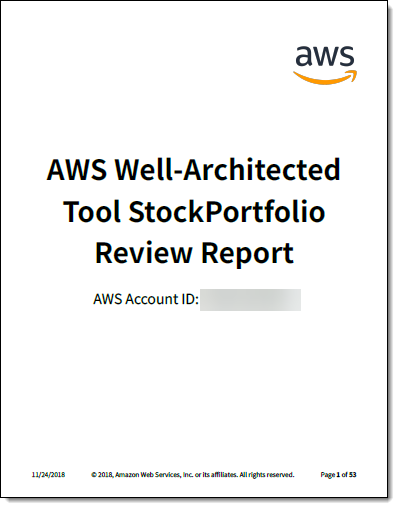 I can review my list of workloads: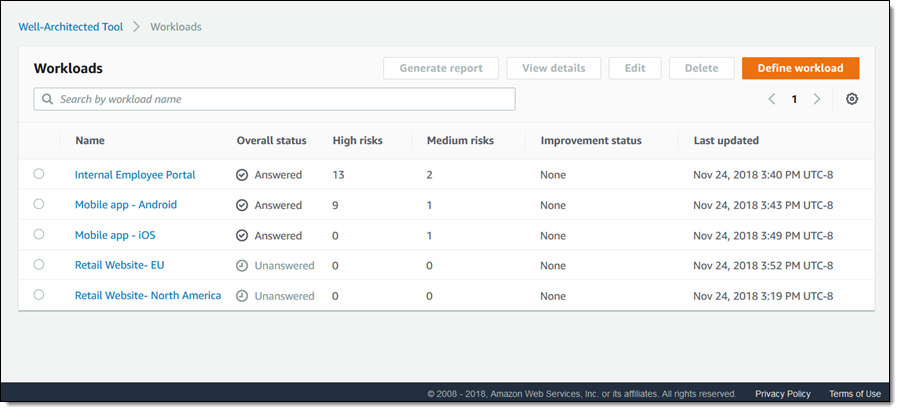 And I can see the overall status in the dashboard: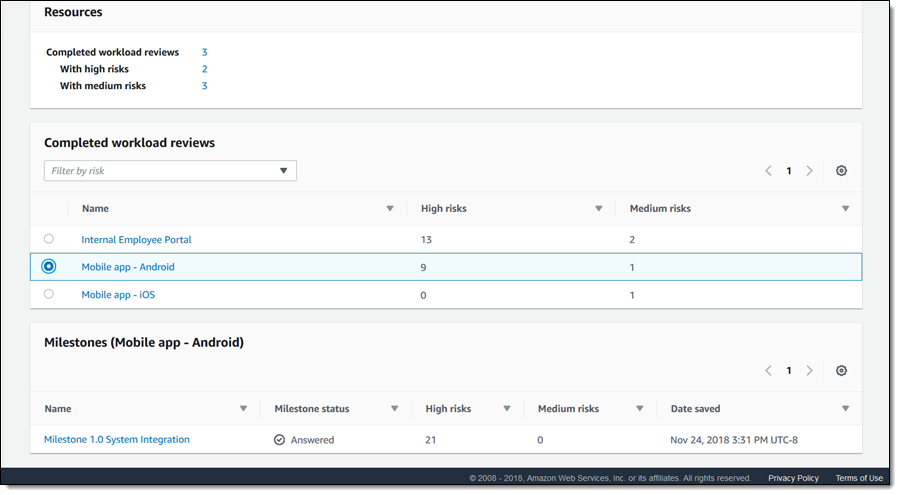 Available Now
The AWS Well-Architected Tool is available now and you can start using it today for workloads in the US East (N. Virginia), US East (Ohio), US West (Oregon), and Europe (Ireland) Regions at no charge.
— Jeff;

Source: AWS News