New – SaaS Contract Upgrades and Renewals for AWS Marketplace
AWS Marketplace currently contains over 7,500 listings from 1,500 independent software vendors (ISVs). You can browse the digital catalog to find, test, buy, and deploy software that runs on AWS:

Each ISV sets the pricing model and prices for their software. There are a variety of options available, including free trials, hourly or usage-based pricing, monthly, annual AMI pricing, and up-front pricing for 1-, 2-, and 3-year contracts. These options give each ISV the flexibility to define the models that work best for their customers. If their offering is delivered via a Software as a Service (SaaS) contract model, the seller can define the usage categories, dimensions, and contract length.
Upgrades & Renewals
AWS customers that make use of the SaaS and usage-based products that they find in AWS Marketplace generally start with a small commitment and then want to upgrade or renew them early as their workloads expand.
Today we are making the process of upgrading and renewing these contracts easier than ever before. While the initial contract is still in effect, buyers can communicate with sellers to negotiate a new Private Offer that best meets their needs. The offer can include additional entitlements to use the product, pricing discounts, a payment schedule, a revised contract end-date, and changes to the end-user license agreement (EULA), all in accord with the needs of a specific buyer.
Once the buyer accepts the offer, the new terms go in to effect immediately. This new, streamlined process means that sellers no longer need to track parallel (paper and digital) contracts, and also ensures that buyers receive continuous service.
Let's say I am already using a product from AWS Marketplace and negotiate an extended contract end-date with the seller. The seller creates a Private Offer for me and sends me a link that I follow in order to find & review it: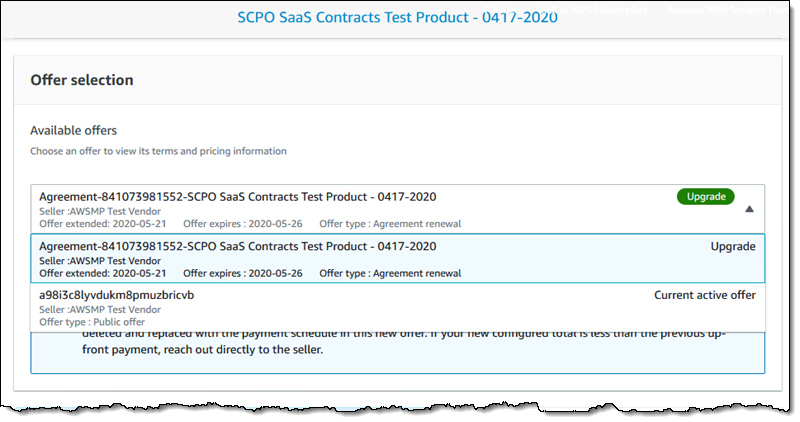 I select the Upgrade offer, and I can see I have a new contract end date, the number of dimensions on my upgrade contract, and the payment schedule. I click Upgrade current contract to proceed: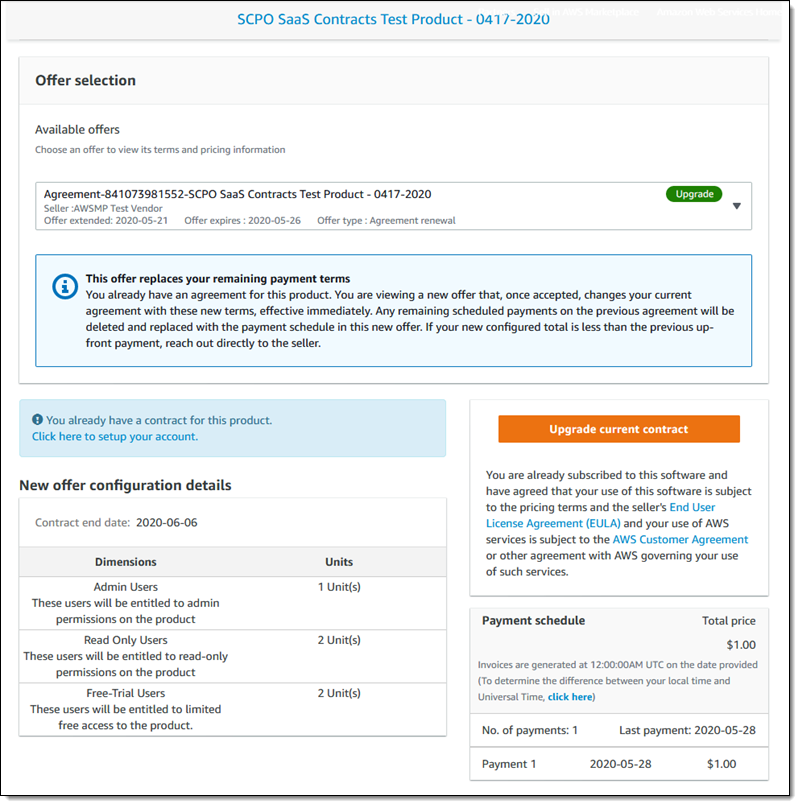 I confirm my intent: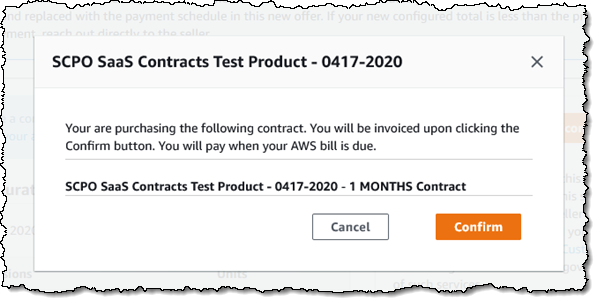 And I am good to go: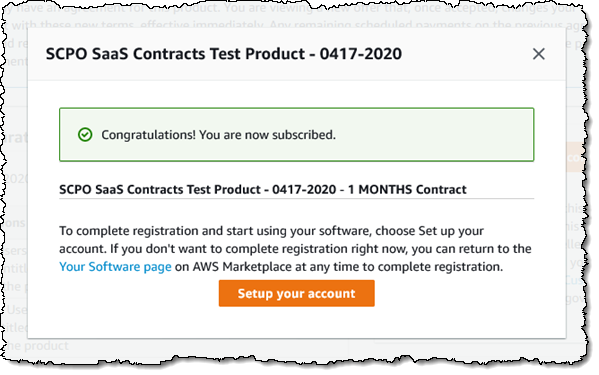 This feature is available to all buyers & SaaS sellers, and applies to SaaS contracts and contracts with consumption pricing.
— Jeff;

Source: AWS News