Return to the Office? Nah.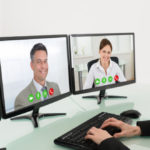 I was watching Charlene O'Hanlon's interview with the CRO of Rollbar, discussing the slow growth of "return to office" policies. High-tech, because we are more mobile, had more options than many people—the janitor, for example, must be physically at their job to do it. High-tech employees did not have that issue—or if they did before […]
The post Return to the Office? Nah. appeared first on DevOps.com.
Source: DevOps.com